Case Story – Synergos
At Synergos, Nick den Breems had a manual absence registration system that was slow and confusing.
Synergos is based in Holland and offers various courses and education in bodywork and therapy. Their approach is based on the body's intelligence and natural healing processes, and they work with a wide range of techniques including therapy, osteopathy, and somatic therapy. They offer education at different levels, ranging from short courses to longer training programs that lead to fully qualified therapists. Synergos is also a clinic where students can gain practical experience working with clients under the guidance of experienced therapists.
At Synergos they had a manual absence registration system that was slow and confusing when he had to check on the students attending the classes. He also said that it affected the teaching when he had to check attendance, as it took too much time away from the lessons, and the teachers could feel more stressed due to the lack of teaching time. The systems he had before simply did not align with the way he wanted to conduct his teaching. Therefore, he was happy and impressed when he came across Attender as a solution to the attendance registration problem.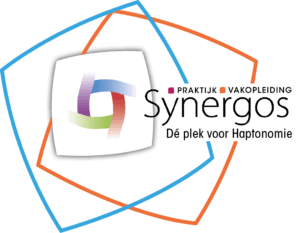 Nick has shared how Attender has helped him achieve his goals of reducing absenteeism and improving teaching without the previous stress. ""It has removed repetitive tasks from our workflow and reduced the number of systems we use," he said. "It helps our teachers focus on the students instead of the systems," he said. We previously had a separate system for registering participants, which meant that we had to manually enter all students into the old absence registration system and Office.-system It seemed to be a waste of time and allowed for annoying errors." says Nick den Breems.

Nick den Breems
Nick also mentions that Attender's customer service and support have helped him a lot to get started, and that Attender has lived up to all the expectations and demands that he had. He says: "Attender has helped me create a new product that exactly meets my requirements. There was a lot of collaboration and involvement from my side, and I have been kept informed throughout the entire process. I believe that this is what companies should do to improve the customer experience, and Attender achieved this."
Nick also believes that one of the biggest advantages of working with Attender is that we at Attender dare to think outside the box and don't sell the same copy to all customers. The fact that we dare to provide input and know what can and will work with him makes us credible as Nick's supplier.
"Thinking outside the box and actually listening to the customer and looking at what can be done instead of saying that we don't sell the solution you're looking for and not putting any effort into making it work is important. I believe that this is what companies should be able to do, and Attender fully hit the mark." – Nick den Breems.
At Synergos, they also use Microsoft Teams as part of their teaching. Here, Attender also fits perfectly. Attender is integrated to work together with Teams, which makes Synergos' daily life more manageable and easy to work with. "The direct integrations with Microsoft Teams and Outlook that combine members and teachers into a team and place them in Attender without manual input are really clever. That, along with the idea of adding extra students who only show up for a day instead of a complete course, makes everything more efficient and easy." says Nick den Breems.
If you ask Nick whether he thinks you should consider Attender as your absence registration solution, his statement here almost speaks for itself: "Any school using Microsoft Teams and Office 365 should consider Attender. They are very focused on your needs to eliminate extra work and have a single product that fits the school, teachers, and students' needs. I take my hat off to the team." says Nick den Breems.